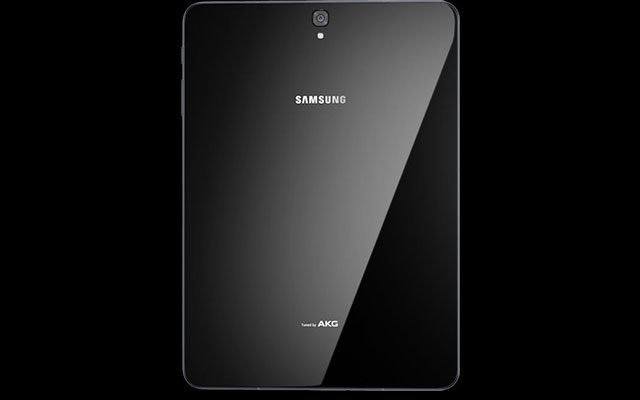 Lately, windows tablets have taken over in the Kenyan market.
Samsung are not yet giving up to the competition. They have just announced the Samsung Galaxy Tab S3.
Its predecessor, was the Galaxy Tab S2, which was released back in 2015. It received praises from every phone expert in Nairobi.
Samsung Galaxy Tab S3 comes with a ton of features/specifications. This has positioned the South Korean company to be able to compete with what Apple is offering in the iPad Pro.
Among them is a 9.7-inch display which is "High Dynamic Range" ready; this basically means it wants to replicate real life as closely as possible.
Samsung Galaxy Tab S3 Price in Kenya.
First, the tablets price in USA is expected to be around $599.99. So in Kenya, the cheapest we will get the device is Kshs 70,000. This is after the usual taxes and "profit" by the sellers.
Currently, you can take a look at equally impressive Samsung tablets at Jumia.
However, after sometime, the price is expected to fall to something like Kshs 60,000. Of course it will be after 3 months or more.
Samsung Galaxy Tab S3 Design
Samsung don't mess around when it comes to the design and functionality of their devices.
There are two color options available; black and silver. In my opinion, these are the colors that feel most executive. That is their target market if you ask me.
The back of Samsung Tab s3 is made of glass with aluminum bezels. The disadvantage of using glass is that it will attract smudges and fingerprints.
Also, at only 6mm, it is super thin. In fact, it is thinner than almost all mobile phones right now. this will most likely bring about "slippery" hand issue for those with moist hands.
Nonetheless, when you buy it, I would highly recommend a cover to go with it.
Screen
So, what has Samsung brought to the table when it comes to the display quality? Let's just use one word, gorgeous. Super AMOLED screen at 9.7 inches ensures that you have an experience whne using the device.
It is usually very hard for someone who has previously used a Super AMOLED screen to switch to any other phone. Why is this? The chief reason is that all other displays will look awful.
Super AMOLED displays can only be described as "Cinema like". That's the name that fir them perfectly.
To add even more sizzle, the display resolution is 2048 x 1536 pixels which ensures that the color representation and reproduction are almost life like.
The tablet comes with a new redesigned S pen for using on the screen. Productivity is therefore enhanced since you can easily take short notes, scribble and sketch on it.
With the new S PEN, Samsung have tried to replicate as much as possible the feeling of using a normal ballpoint pen.
What you should know about this tablet is that, unlike its predecessor which came with two screen size options, it only comes with a 9.7 inch screen.
Some people are lamenting that a smaller variant would have been suitable for such a device. Am one of those guys. An 8.0 inch one would have done no harm
A detachable keyboard is an optional add-on when you buy it. this transforms it to a "work device".
 Samsung Galaxy Tab S3 Performance
Let's start off with the RAM. Such a premium device would have been a disaster had it shipped with anything less than 4GB RAM; at that's exactly what it comes with.
So, switching between apps is a smooth experience with no noticeable lag. What I particularly like about Samsung is that that, in their premium offerings, they go all the way with features.
The Samsung Galaxy Tab S3 features a quad-core Qualcomm Snapdragon 820 CPU. This is comprised of dual 2.15GHz cores and dual 1.6GHz. gaming on this will be one of the best experiences you will get on a tablet in 2017.
Samsung Galaxy Tab S3 Key Features
The following are key specifications of Samsung Galaxy Tab S3.
Android Version: 6.0
Resolution: 2,048×1,536 pixels
Processor: 2.15GHz+1.6GHz quad-core Snapdragon 820
RAM: 4GB
Internal Storage: 32GB storage
Memory Card: microSD expandable up to 256GB
Primary Camera: 13-megapixel
Secondary Camera: 5-megapixel
Battery Capacity: 6,000mAh
Connectivity : 4G LTE, 3G, 2G