The relaunching of Nokia 3310 has finally happened. If you are old enough, you will definitely have memories of the old 3310 which was launched back in 2000. The new one has a lot of improvements when it comes to the hardware, software, features and the design.
In my personal opinion, I feel like this phone is geared towards "old people" who using a smartphone is "asking too much of them".
Some people don't rely on emails, Facebook or twitter. They are comfortable with calling and occasionally texting.
Read: What to look for in a smartphone
The features of the New Nokia 3310 include:
A color display
The Nokia 3310 from 2000 had a monochromatic screen.
REMEMBER THE SNAKE GAME, the serpent was black, the food was black then the rest of the screen was just white.
This is different, it features a QVGA display which is 2.4 inches. The screen pixel density is 167ppi.
The Camera
At 2MP only, don't expect much with this camera.
However, it has LED flash.
This helps in taking pictures in low light environment.
Nokia have done the phone an injustice by not including a selfie camera.
The front facing camera would have appealed to some people.
Operating System.
When news first broke out about the new Nokia 3310 (2017), many people were expecting that it would run android.
But that is not the case, the phone runs on Nokia Series 30+ software. Am sure the decision was reached chief reason being that Android is just not suitable for the phone.
They would have needed to make thousands of modifications to the OS just to make it function on the phone.
New Nokia 3310 Battery Capacity
The phone has a rated 22 hours of talk time and 600 hours (25 days) of standby time.
The capacity of the battery is 1200mAh.
Internet connectivity
The device can connect to the internet using a 2.5G connection.
I honestly don't expect those who will be buying this phone to do any serious browsing on it, so the speed is okay with me.
New Nokia 3310 Internal storage Capacity
With an internal memory capacity of 16MB (not GB) the phones is just meant to store contacts and a few messages.
The good thing is that it can be expanded up to 32GB.
Snake is back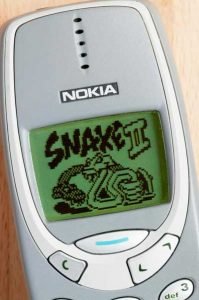 For some of us (in my generation) snake was the first game we ever played on a mobile phone. and am glad its back for some reason.
However, it's not as plain as it used to be, more colorful, more levels and better gameplay.
Apps
The device has an app store, Facebook and twitter apps will be available for the device upon its release to the masses.
The phone will not have WhatsApp in the app store, unless miracles happen.
---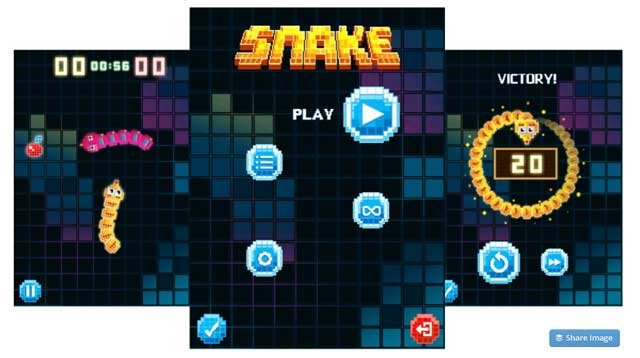 Other Features
The device has Bluetooth and a 3.5mm headphone jack.
However, Wi-Fi is missing so you cant connect it to have faster internet speeds.
---
New Nokia 3310 Specifications
Dual mini sim/ dual single sim
Display size of 2.4 inches
240 x 320 screen resolution
167 ppi
2MP camera with LED flash
1200mAh removable battery
Bluetooth
16MB internal memory
Micro USB 3.0
The phone will cost Kshs 5200 when available in Kenya.
I used to call it the snake game "Snake Shenzi" since pronouncing "Snake Xenzia" was a big deal for me.