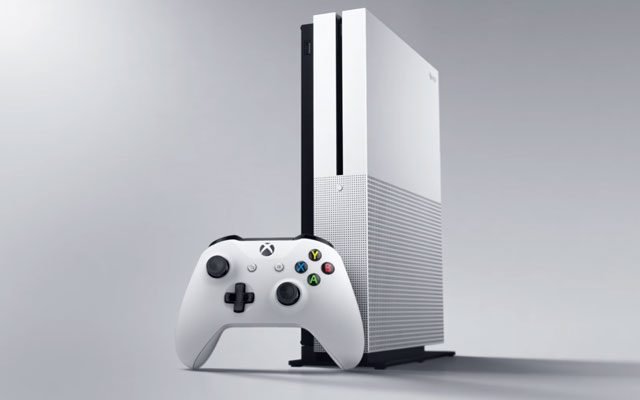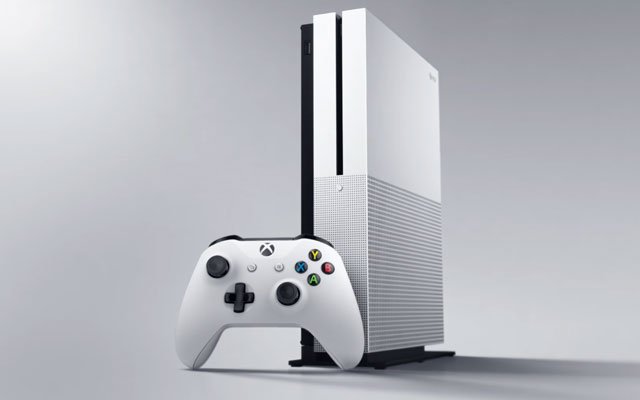 HDR is a thing now, so I expect every premium piece of tech that comes out in 2017 to have it.
XBox One S from Microsoft is such. With the refresh of the console (the original version is the Xbox One) it comes with various improvements.
One of the key ones, is a smaller form factor, 4K resampling and upscaling of games and 4K media support.
In Kenya, The Xbox One S is expected to have a major dent in the market share of the PS4 Pro with them being direct competitors in the gaming sector.
Also, an important feature of the Xbox One S in Kenya is the ability to play Ultra HD Blu-Ray and a built in power brick, despite it being significantly smaller than the original version.
Where To Buy The One S in Nairobi
You can buy the gaming console in Kenya. See the best offers available in the country for the Microsoft console.
Important Features of The Microsoft Xbox One S
Processor: 11.75GHz 8-core AMD custom CPU
Integrated AMD graphics clocked at 914MHz
Storage Options: 500GB, 1TB, 2TB
8GB DDR3
(5,400rpm) hard drive
Dimensions: 11.6×8.9×2.5 inches
4K/HDR Blu-ray drive
 4k support-Video Playback
Design and Overall Look
The original version of the gaming console was hated by fans in Kenya because of the "HUGE" size. However, with the Xbox One S, Microsoft has somehow heard the cries of the people. A reduction of 40% has been achieved with this version.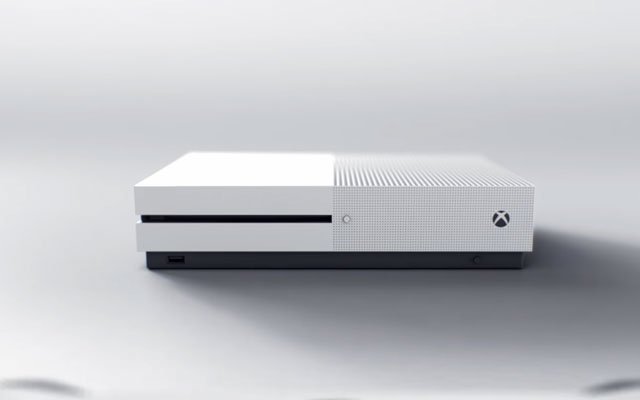 There is a class action lawsuit that has refused to go away. The 360 was known to make gaming disks "break" when in a vertical position. Microsoft tried to argue that this was as a result of switching the orientation during gameplay.
You can also read about the New Nintendo Switch Gaming Console.
It was later proved wrong and the company held responsible.
The tech giant has gone back to the drawing board and come up with product re design that ensures the problems that occurred are mitigated.
The One S can be used vertically or horizontally; this is of course according to your liking without running the risk of destroying your precious games.
Honestly, with the power brick not incorporated inside the console, the view was unsightly. Is it me, or I feel like the Xbox One was done in a hurry as a response to the release of announcement of the PS4.
They were really not ready, therefore had no time to fully design the gaming console.
This new version hides everything the power brick from view (far away inside the console), and that is a good thing.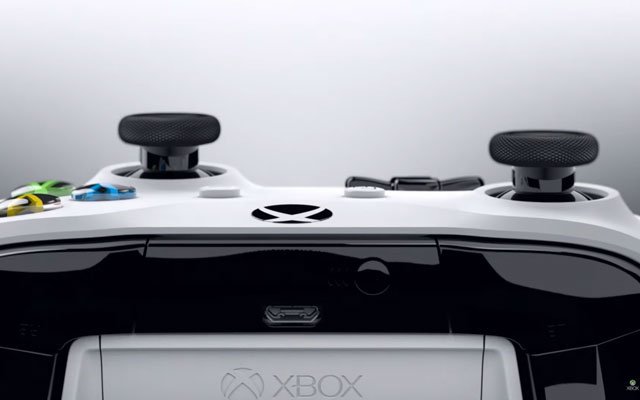 Various ports have been phased out and some introduced/increased. It offers 3 USB 3.0 ports with a single HDMI 2.0 port. Also the standard Bluetooth has been used: nothing special here.
Another redesign of the Xbox One S is the dedicated Kinect port which was there in the predecessor has been completely removed. Instead of it, an adapter is included for use with the normal ports.
Xbox One S in Kenya: Performance
Consoles in the same generation are required to run the same titles optimumly. Whether they were released 3 years ago or are just fresh off the shelf.
With that in mind, there is really not much of an improvement when it comes to performance. An update to the AMD Processor (CLOCKED @ 1.75GHz) happened, but, no one can really tell the difference on normal games that don't support upscaling to 4K.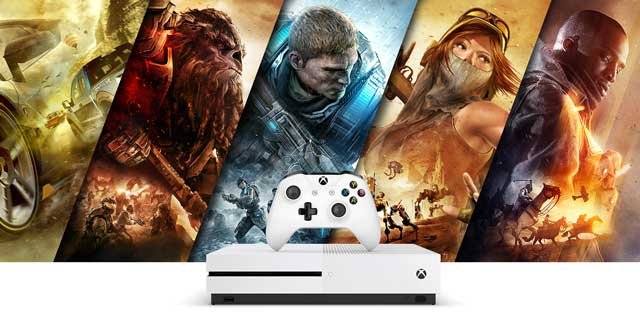 Lets now talk about the AMD Graphics chipset. Also here, there is almost an insignificant improvement when compared to the original One. So it isn't really something to write home about.
So, in my personal opinion, this was just a redesigned console from the outward, nothing really has changed in the inside.
Storage Options Available
3 options exist here;
First there is the 500GB version; suitable for those who play less than 20 games in the console life. Or, don't mind deleting some games to make way for others.
Secondly, The 1 TB option. This is where most people usually fall. Choosing this ensures that you have a headroom when it comes to storage.
Then, there is a 2TB edition. Most appropriate for those who buy several titles a month. It will be a limited edition console in Kenya so, I doubt if it will really be available.
4K Gameplay
On the Xbox One S, native 4K gaming is not supported. However, the games are upscaled to that resolution.
Since most people in Kenya don't currently own a 4K TV, it may be safe to assume that this feature will not be of benefit. You shouldn't really look at it when making the choice. However, if you still want native 4K gaming, the PS4 Pro is still a better choice.
To add to that, HDR support ensures that you experience life like color reproduction, brilliant colors and vividness. Everything now is supporting HDR.
Controllers
We all know how Xbox controllers are the most comfortable to use. They definitely revolutionized the controllers sector (if such thing exists)
The device comes with a redesigned wireless controller. This means, more comfort, longer gaming hours and better gameplay.
It also has twice the range of the previous controllers, though I haven't usually had any problem with the range of the previous controllers.
---
Xbox One S Price in Kenya
Though in the US the price is $249, in Kenya expect the sellers to take advantage due to the fact that the console is new. However you can find the best deals here. See the best Xbox One S Price in Kenya.
---
Xbox One S Features
Find all the specifications of the Xbox One S in Kenya below:
OS: Windows 10
Processor: 1.75GHz AMD
GPU: AMD Chip
RAM: 8GB DDR3
Colors: Red, White, Blue, Gray
Dimensions: 29.5 by 23 by 6.4mm
Storage capacity
500GB or 1TB or 2TB HDD
Ultra HD Blu Ray Player
5400rpm
Ports
USB port 3.1 (three in number)
1 HDMI Port
Gigabit Ethernet
No 3.5mm jack
Bluetooth 4.0
Wi-Fi 802.11 a/b/g/n/ac, dual band
Power Supply
Integrated power brick
110 to 220 operating voltage
50/60Ghz
Wireless Controller
1 controller provided free
D-PAD
Precision controls
Trigger buttons
5mm headphone jack
Menu and View buttons
Kinect
Bought separately
Voice command
Face identification and recognition
Hands free navigation
Voice chat
Twitch game broadcast
Cortana integration
---
Find Xbox One Games in Kenya, i would certainly recommend buying Mafia 3.