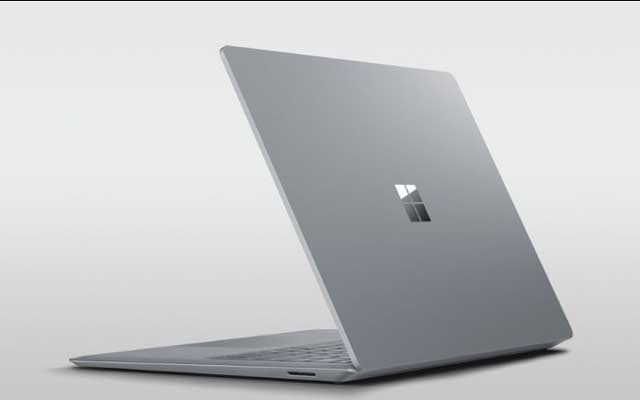 What are the features and price of the Microsoft Surface Laptop in Kenya & Nigeria?
Microsoft has just released a Surface Laptop. The PC is meant to compete with the likes of the MacBook Air and some Chromebooks. It comes with an intel Core i5 or i7 processor depending on the configurations and up to 1TB of storage. Also, you get a 13.5 inch display with the following color options: Burgundy, Platinum, Cobalt Blue, Graphite Gold.The Surface Laptop Price is about KSh. 120,000 in Kenya
The Surface Laptop runs Windows 10 S, which can only run apps installed from the Windows Store. However, it can easily be upgrade
Technical specifications
Dimensions: 12.13" x 8.79" x .57" (308.1 mm x 223.27 mm x 14.48 mm)
The Laptop comes in at only 14.48 mm thick. This is thinner than all currently available Apple Laptops. From the statement alone, you can judge the sleekness of this device.
Display
Screen: 13.5" PixelSense™ Display
Resolution: 2256 x 1504 (201 PPI)
Aspect ratio: 3:2
3.4 million pixels
Surface Pen* enabled
Touch: 10-point multi-touch
Corning® Gorilla® Glass 3
The Surface Laptop comes with a 13.5" PixelSense Display. Microsoft have continuously proven their prowess when it comes to the screen quality of their devices. The trend is followed when it comes to this laptop running Windows 10 S in Kenya.
Also Read: Best HP laptops in Kenya or the Best Gaming Laptops in Nairobi.
You get a resolution of 2256 x 1504 pixels with a density of 201 PPI. Also, the screen aspect ratio is 3:2 which many people have recently commented that it is the perfect ratio for a laptop. Also the 3.4 million pixels ensures vividness, sharpness and true color reproduction.
To add to that, the screen is protected using Corning Gorilla Glass 3, so it won't easily scratch and is resistant to minor falls.
Memory
There are 3 configurations for the Surface laptop when it comes to the RAM. You either get 4GB, 8GB or 16GB. The amount you require will largely boil down to your primary use of the device. If you are a person who runs maybe like 5 applications at the same time, the 4 or 8GB is appropriate for you. The 16GB is for the people who will run several "heavy" applications ate the same time.
Processor
7th Generation Intel® Core™ i5  or i7
The Surface Laptop can be configured in 2 variations when it comes to the processor. You can either choose the i5 or the i7.
The i7 is most appropriate for power users who would like the best performance from the laptop. The i5 variant is for the budget sensitive buyers who can sacrifice some little performance for a cheaper price.
Security
TPM chip
Enterprise-grade protection with Windows Hello face sign-in
Software
Windows: 10 S2
Prefer to run non-Store apps? Easily switch to Windows 10 Pro for free until Dec 31, 2017.
Introductory offer: Includes 1 year of Office 365 Personal5
The Microsoft Surface Laptop runs Windows 10 S. This is a stripped down version of windows that has some "unnecessary" features disabled to improve performance and battery life. However, you can switch easily to the normal Windows OS for free untill the end of 2017.
Sensors: Ambient light sensor
Storage
Solid state drive (SSD) options: 128GB, 256GB, or 512GB
The laptop from Microsoft only comes with SSDs, no HDDs here. What this means for you is that you get faster read and write speeds. This translates to significant performance improvement.
Currently, you can choose from 3 options. 128GB, 256GB or 512GB. This will depend on what you will use the laptop for. For example, if your primary usage is Microsoft Office, you can easily go with the 128GB. There is word out that a 1TB option is in the works, but we'll have to wait and see.
Weight
The Surface Laptop is the lightest full PC. It is very light sand only weighs 1,252 grams. The advantage of this, is that you can easily carry it around for long hours without it tiring you down.
You can also read more about the HP Omen 17 Specs & Price and also find out about the HP Envy M7
Battery life
Up to 14.5 hours of video playback
It is generally known that one of the strongest points of Surface devices is the battery life. Here, you get a whopping 14.5 hours of battery life. What this means is that you can easily watch a 14 episode series without needing to recharge it.
Also, this is significant for those who might carry it to work or school and leave the charger behind and have a peace of mind knowing it will last them that whole time.
*Please note that the battery life might vary according to usage and settings.
Graphics
Intel® HD 620 (i5)
Intel® Iris™ Plus Graphics 640 (i7)
Connections
USB 3.0
Headset jack
Mini DisplayPort
Surface Connect™
Compatible with Surface Dial off-screen interaction
When it comes to the connections, you get a 3.0 USB port, a 3.5mm headphone jack and a Mini Display Port.
Also, the Surface is compatible with all other surface accessories including: Surface dial and the Pen.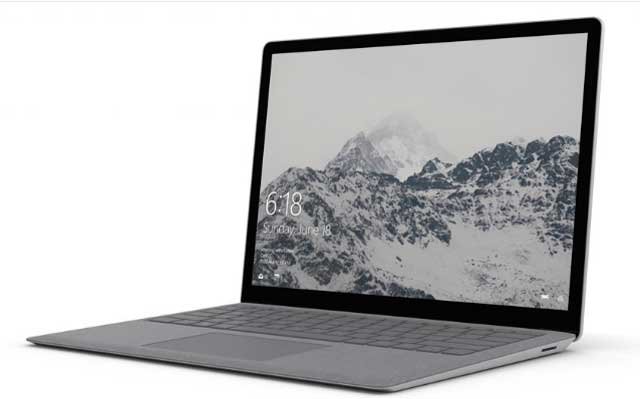 Camera, video and audio
Windows Hello face sign-in camera
720p HD camera (front-facing)
Stereo microphones
Omnisonic speakers with Dolby® Audio™ Premium
3.5mm headphone jack
With the Surface Laptop, you get a 720p HD camera. This is appropriate for making video calls since it is high quality.
You also get Windows Hello Sign in so improved security and convenience.
When it comes to the speakers, you won't notice them because they are under the Keyboard. The Omnisonic speakers come with Dolby Digital. Which means you get a richer sound experience with deep basses and impressive quality.
Wireless
Wi-Fi: 802.11ac Wi-Fi wireless networking; IEEE 802.11a/b/g/n compatible
Bluetooth: Bluetooth 4.0 LE
Exterior Casing: Aluminum
Colors: Burgundy, Platinum, Cobalt Blue, Graphite Gold1
Physical buttons: Volume, Power
Warranty: 1-year limited hardware warranty
Why Buy the Microsoft Surface Laptop?
Premium build.
Long battery life.
Quality display.
Outstanding audio quality.
Premium design.
Good performance.
It is a SURFACE.
The following are the Surface Laptop Prices in Kenya:
| Microsoft Surface Laptop | Price |
| --- | --- |
| Intel Core i5 128GB | KSh. 120,000 |
| Intel Core i5 256GB | KSh. 140,000 |
| Intel Core i5 512GB | KSh. 150,000 |
| Intel Core i7 256GB | KSh. 155,000 |
| Intel Core i7 512GB | KSh. 170,000 |
Other Laptops in Kenya