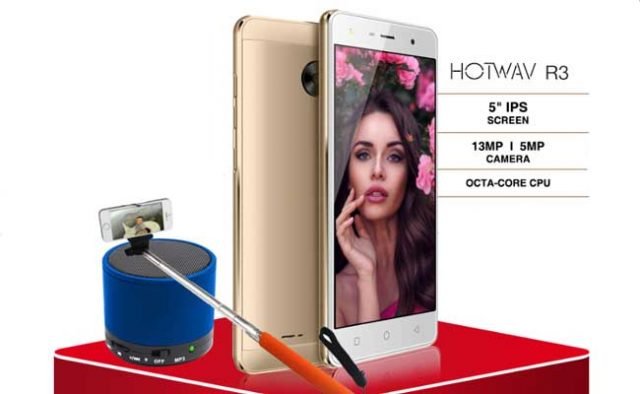 What are Hotwav Venus R3 Specs and Price in Kenya?
In 2016, we saw the influx of Hotwav smartphones into the Kenyan market. The trend has continued in 2017.
The good thing, these handsets come at a fair price, and also decent features. In fact, one of the bestselling one in Kenya is the Hotwav Pixel 2.
The Hotwav R3 mobile phone, comes with a 5.0-inch display, IPS and LED type.
It costs about Sh 4,999 in Kenya.
READ: Hotwav phones pricelist
HOTWAV VENUS R3 DISPLAY AND DESIGN REVIEW
As mentioned earlier, the handset comes with a 5.o inch screen. Type- IPS LED that supports multi touch. It supports up to 5 fingers, just like most android devices.
Speaking of the design, you get a "premium" phone. This is taking into account the price. Another good thing is the color choice. You can choose from 3 colors. Silver, black and Rose Gold. This choice is good, since you can select the color that suits your personality.
PERFORMANCE
Hotwav R3 comes with 1GB of RAM. With that, you can do some light multi-tasking. However, don't expect performance similar to those of flagship phones like the Samsung Galaxy S8.
Since android is well optimized, you can comfortably use the device. Previously, I've used a couple of 1GB RAM android smartphone. As long as I kept the number of apps, running at the same time to a number below 10, performance is good.
The Mediatek processor also does a decent job, in app opening and game play.
HOTWAV R3 CAMERA
In the rear secondary camera, you get 8MP.
In the front facing selfie camera, 5MP.
This is fair, considering that similarly priced phones come with around 2MP.
STORAGE
Just as expected, the storage capacity is 8MP. This can be used for storing a couple of Apps and thousands of Music files.
The good thing, you can expand it up to a maximum of 64GB.
BATTERY
Hotwav Venus R3 is powered by a 3500mAh battery. In my opinion, this is best feature of this device.
Definitely, the handset will last the whole day, even if used heavily.
In addition, the mobile phone supports 4G LTE. This means that you get faster internet connectivity. You can choose from either Safaricom or Telkom, which has recently launched their 4G network in Kenya.
HOTWAV VENUS R3 FULL SPECIFICATIONS
| FEATURE | SPECS |
| --- | --- |
| Brand | Hotwav |
| Model | R3 |
| Color | Black |
| Operating System | Android 6.0 |
| Data | 4G |
| Screen Size | 5.0 inch |
| Screen Type | IPS LED |
| Display Type | Touchscreen |
| Sim Support | Dual SIM |
| Camera | Dual Camera |
| Main Camera | 8MP |
| Front Camera | 5MP |
| RAM | 1GB |
| Storage | 8GB |
| Memory Slot | Expandable up to 64GB |
| Connectivity | Wifi, bluetooth, GPS, Skype, IMO |
| Battery | 3500 mAh |
OTHER DEVICES