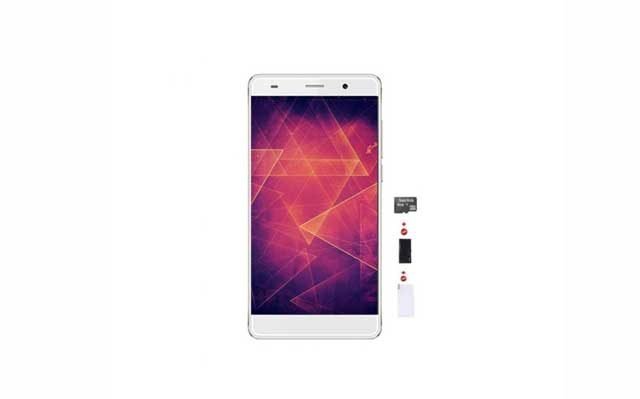 Hotwav Cosmos V9 one of the latest phones in the line. It runs one of the latest android operating system and has a 5.0 INCH DISPLAY. The mobile phone also has a wide angle lens for selfies. Hotwav Cosmos V9 price is around Kshs 9,000 in Kenya.
Specs & Features.
Below are the specifications of the smartphone.
Display
Size: 5." IPS capacitive touchscreen
Resolution: 1920*1080
Let's talk about the display first; with the Cosmos V9, you get a 5.0 inch display. With a resolution of 1920 x 1080, this is one of the phones with a quality display at the price point. You can barely find any other device that pushing the limits like the V9 does.
Platform
OS: Android 6.0
CPU Frequency: 1.3 GHz Octa-Core
Hotwav V9 RUNS ANDROID 6.0 Marshmallow. Here, you get general usability improvements and twerks.
When it comes to the CPU, the phone has an Octa Core 1.3GHz engine. This is one of the contributing factors that ensures that your device runs as smoothly as possible.
Camera
Front Camera: 8.0 MP Front Camera with Wide-Angle Lens
Rear Camera: 13.0 MP AF & 5.0 MP Dual Back Camera
Flash Light
In this department, the Hotwav Cosmos V9 has an 8.0 MP lens. The lens is wide angled. What this means is that you can take larger framed selfies. This is particularly helpful when you want to take a snap amongst a group of friends.
Storage
ROM: 32GB
RAM: 2GB
microSD: Expandable Micro SD, up to 128 GB
Coming to the storage, the V9 has a 32GB internal capacity. The nice thing is that you can expand it if you ever run out. The maximum supported capacity is 128GB.
Multi-tasking is also a breeze when you buy this device. With 2GB of RAM, you can have multiple applications running at the same time without any issues.
Network
GSM/WCDMA/LTE
GSM: 850/900/1800/1900
WCDMA: LTE: Band 3/7/20
Another thing to note here is that the Hotwav Cosmos V9 has 4G LTE, so yeah, faster internet speeds and streaming.
Sensor
G-sensor
Light sensor
Proximity sensor
There are also a couple of sensors to help in normal usage of the V9. These are proximity, light and gravity sensors. All these can help in usability and gameplay
Connectivity
Sim card slot Dual Micro SIM
GPS \AGPS
WIFI/WLAN)
Bluetooth
USB port Type-C 2.0
OTG
Earphone 3.5mm
Coming to the connectivity & ports options; the Hotwav Cosmos V9 comes with a USB Type C. Also, connectivity includes Bluetooth, Wi-Fi and GPS.
Battery
Reasons to buy Hotwav Cosmos V9
Cheap price
Great performance
Premium finish
4G LTE Network connectivity
High internal storage capacity
Hotwav Cosmos V9 price in Kenya
About Kshs 9,000.