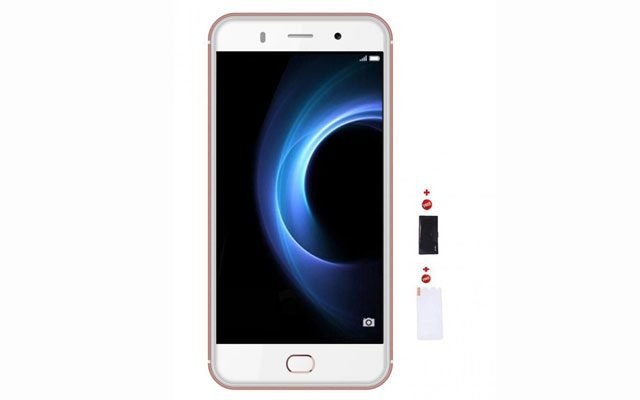 Hotwav C5 is Android Phone comes with a 5.0-inch display. The smart phone has advanced camera features and one of the latest operating system from Google. Hotwav C5 price in Kenya is about Kshs. 7,000.
---
---
Specs & Features
The following are the features of the smartphone;
Screen
Display Size: 5.0 Inch
Type: IPS, Capacitive Touch Screen
Resolution: 1280*720 pixels HD screen
In the department of the display, Hotwav C5 comes with a 5.0-inch display. At a resolution of 1280*720 pixels, you get a sharp display here. Also, the IPS screen is capacitive and supports multiple points of touch.
Camera/Picture Resolution
Dual Cameras, 5.0MP front camera,
13.0MP back camera with flashlight and auto focus
The Hotwav C5 mobile phone comes with a selfie camera that is 5MP. Though not much, it can still take decent photographs.
When it comes to the primary camera, you get a 13MP lens. This has features such as autofocus and LED flash. Therefore, you can take photos in low light conditions, and they will come out clear.
System
OS : Android 6.0
CPU : OCTA-Core, 1.5GHz
ROM : 16GB
RAM : 2GB
Hotwav C5 runs Android 6.0 Marshmallow. Here, when compared to the previous version, you get improved performance and security updates. The Octa Core processor is clocked at 1.5GHz. This ensures that your app launches are fast.
Coupled with that is a 2GB RAM. multi tasking is a breeze here. You can run multiple apps at the same time without the phone slowing down.
Connectivity Band
2G: GSM 850/900/1800/1900MHz
3G: WCDMA 850/1900/2100MHz
4G:LTE
One of the best features of the Hotwav C5 is that it comes with 4G LTE. Therefore, you will have faster internet speeds if your provider supports it. Other connectivity options include 3G, and 2G.
SIM Card
Dual SIM Card Dual Standby
Another thing you should also be aware of is that the smartphone is a dual sim. So, you get to choose your favorite two operators and use them.
Data Transfer & Connectivity & Ports
Data transfer: USB
WIFI: Yes, 802.11 b/g/n
Bluetooth: Yes, Bluetooth 2.0
When it comes to ports, Hotwav C5 ships with USB for data transfer. It also has Bluetooth for connecting wirelessly to speakers, earpieces and other electronics.
General Specs & Sensors
Message: SMS/MMS
Input: Handwrite/Keypad
GPS: Yes, built in, also support A-GPS with EPO assistance to speed up positioning
E-Compass: Yes
Gravity Sensor: Yes
Multi-Touch: Yes, 2-point touch
Hotwav C5 also has a couple of features tucked away. Among them is gravity sensor, GPS assiatance and a proximity sensor.
Other Features
2G/3G/4G, WIFI, GPS, FM, Bluetooth, Ebook, Email, Messaging, wallpapers, calendar, calculator, clock, camera, tethering & portable hotspot, Play Store, Smart Wake, Air Gestures, Visitor Mode,
Power
Standby Time: About 4 day
3000mAh
When it comes to battery life, the C5 has a 3000mAh battery. With this, your phone can last the whole day without requiring a recharge. To add to that, you also get a standby time of 4 days.
Reasons to Buy Hotwav C5
Fair Price
Large battery capacity
Quality screen
4G LTE internet connectivity.
Hotwav C5 Price in Kenya