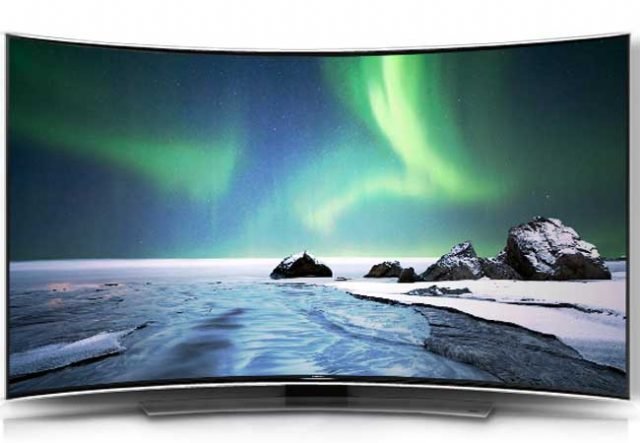 Which are the best Curved TVs in Kenya and their prices.
Curved TVs in Kenya have just started to catch on the in the market. Smart TVs come with certain benefits.
Among them is an enhanced sense of depth in addition to a wider field of view. Curving the edges toward the viewer, enhances perception of depth.
Another benefit is the fact that you get enhanced contrast compared to other normal televisions. Then there is the fact that Curved TVs look cooler in the living rooms. They are more stylish and compliment living rooms.
You can also look at the best 4k UHD TVs in Kenya and also the best TVs under 30k in Kenya. Here is our list of the best Curved TVs in Kenya and the prices.
The following are the best Curved TVs in Kenya listed:
Bruhm BFP- 43LETW - 43 - HD LED Smart Digital TV

See This Jumia Price
Price
KSh. 35,999
Display Size
43 inches
Resolution
4K UHD
Digital TV
Yes, DVB -T2
Smart TV
Yes, Android
HDMI Ports
2
USB Ports
2
Refresh Rate
120Hz
Viewing Angle
178 Degrees
Audio
10w + 10w
Weight
8Kgs
Pros
Display, Audio Quality, Design and Build
Cons
NA
Samsung 49 inch, 4K, Curved, Smart, Digital TV


See This Latest Price
Price
KSh 85,319
Display Size
49 inches
Resolution
3840 x 2160
Digital TV
Yes, DVB-T2
Smart TV
Yes
HDMI Ports
3
USB Ports
2
Refresh Rate
100Hz
Viewing Angle
178 degrees
Audio
2 x 10 watts
Weight
25kgs
Pros
Display, Audio Quality
Cons
TCL 55P1CFS: 55" Smart Digital Curved TV


See these Jumia Prices
Price
KSh 67,999
Display Size
55 inches
Resolution
1920 x 1080
Digital TV
Yes, DVB T2
Smart TV
Yes
HDMI Ports
3
USB Ports
2 x 2.0
Refresh Rate
100Hz
Viewing Angle
N/A
Audio
10 X 2 WATTS
Weight
15 kgs
Pros
Curved, Display, Audio quality
Cons
Price
Samsung 48 inch, Curved, Smart, Digital TV


See This Latest Price
Price
KSh 73,439
Display Size
48 inches
Resolution
1920 x 1080
Digital TV
Yes, DVB-T2
Smart TV
Yes
HDMI Ports
4
USB Ports
3
Refresh Rate
200Hz
Viewing Angle
178 degrees
Audio
2 x 10 watts
Weight
15 Kgs
Pros
Display, AUDIO
Cons
LG 55EG910T: 55" 3D Curved Smart Digital OLED TV


See this Jumia Price
Price
KSh 194,699
Display Size
55 inches
Resolution
1920 X 1080
Digital TV
Yes, DVB-T2
Smart TV
Yes
HDMI Ports
3
USB Ports
3
Refresh Rate
100Hz
Viewing Angle
178 degrees
Audio
2 x 10 watts
Weight
15 kgs
Pros
Display quality
Cons
Samsung 55 inch, Curved, Digital, Smart TV


See This Latest Price
Price
KSh 103,999
Display Size
55 inches
Resolution
1920 x 1080
Digital TV
Yes, DVB-T2
Smart TV
Yes
HDMI Ports
3
USB Ports
2
Refresh Rate
100Hz
Viewing Angle
178 degrees
Audio
2 x 10 watts
Weight
20 kgs
Pros
Display, Audio Quality
Cons
Samsung 55 inch, 4K, Curved, Smart, Digital TV


See This Latest Price
Price
Ksh 113,000
Display Size
55 inches
Resolution
3840 x 2160
Digital TV
Yes, DVB-T2
Smart TV
Yes
HDMI Ports
3
USB Ports
3
Refresh Rate
100Hz
Viewing Angle
178 degrees
Audio
2 x 10 watts
Weight
20 KGS
Pros
Display, Audio quality
Cons