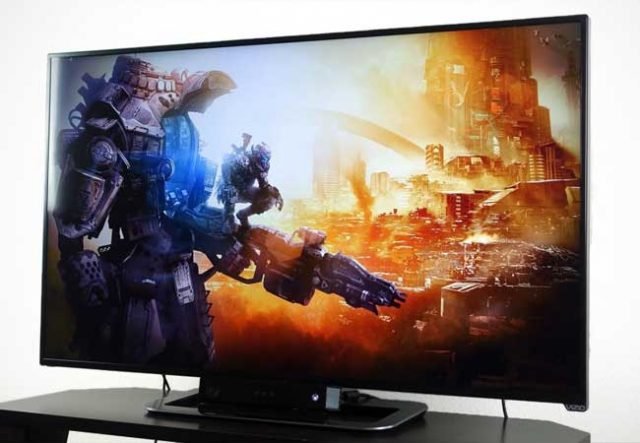 When it comes to getting the best gaming experience from your Xbox One S or PS4 Pro, a gaming TV is necessary.
Obviously, you can hook up a console to any TV, and it will function just fine. However, with a gaming TV in Kenya, the experience is further enhanced. This gives you the most complete gaming experience.
What should a gaming Tv have? There are a few features necessary. First is the refresh rate must be high. Then it should have a high resolution. Preferably, 1920 x 1080 or 4K. Then it should have many ports for connectivity. Another optional feature is HDR support.
Now, one of the most important features is the input lag. All, these televisions have a low input lag necessary for fast pace games.
All these considered, you should choose a gaming TV that fits with your setup and living room. These televisions come in various sizes and shapes.
You can also take a look at the best TVs under 30k in Kenya and also the best 4k TVs in Kenya. So here goes the best televisions for playing video games in Kenya and their prices.
These are the best Gaming TVs in Kenya for Xbox, PS4 and PC:
Haier Mooka - 55 - UHD SMART TV


See This Jumia Price Offer
Price
KSh 45,999
Display Size
55 inches
Resolution
Ultra High Definition (4K)
Digital TV
Yes, DVB T2
Smart TV
Yes, Android
HDMI Ports
3
USB Ports
2
Refresh Rate
120Hz
Viewing Angle
178 Degrees
Audio
2 x 15 Watts
Weight
13.1 Kilograms
Pros
Display Quality, Audio Performance, Price, Energy Use
Cons
NA
TCL 32D2910S: 32" Full HD Smart TV Digital LED TV


See This Latest Price Deal
Price
KSh 22,999
Display Size
32 inches
Resolution
1920 x 1080
Digital TV
Yes, DVB-T2/C
Smart TV
Yes, Android
HDMI Port
Yes, 2
USB Port
Yes, 2
Refresh Rate
50Hz
Viewing Angle
178 degrees
Audio
10 x 2 watts
Weight
6 Kgs
Pros
Price, Picture Quality
Cons
TCL 55P1CFS: 55" Smart Digital Curved TV


See these Jumia Prices
Price
KSh 67,999
Display Size
55 inches
Resolution
1920 x 1080
Digital TV
Yes, DVB T2
Smart TV
Yes
HDMI Ports
3
USB Ports
2 x 2.0
Refresh Rate
100Hz
Viewing Angle
N/A
Audio
10 X 2 WATTS
Weight
15 kgs
Pros
Curved, Display, Audio quality
Cons
Price
Sony 43inch 4K Smart TV


See This Latest Price Deal
Price
KSh 97,999
Display Size
43 inches
Resolution
3840 x 2160
Digital TV
Yes, DVB-T2
Smart TV
Yes, Android
HDMI Port
4
USB Port
3
Refresh Rate
60Hz
Viewing Angle
178 degrees
Audio
2 x 10 watts
Weight
25 kgs
Pros
Price, Ultra HD, Audio, Display
Cons
Lightwave E2419 ST2: 24" LED DigitaL Full HD TV


See this Jumia Offer
Price
KSh 11,999
Display Size
24 inches
Resolution
1920 x 1080
Digital TV
Yes, DVB-Y2
Smart TV
No
HDMI Ports
2
USB Ports
2
Refresh Rate
50Hz
Viewing Angle
178 degrees
Audio
2 x 5 watts
Weight
3.2 kgs
Pros
Price, Display
Cons
Hisense 40 inch Digital LED TV


See these Jumia Prices
Price
KSh 35,970
Display Size
40 inches
Resolution
1920 x 1080
Digital TV
Yes, DVB-T2/S2
Smart TV
No
HDMI Port
3
USB Port
2
Refresh Rate
50Hz
Viewing Angle
178 degrees
Audio
2 x 6 watts
Weight
7.7 kgs
Pros
Display Size, Quality display
Cons
LG 43UH654V: 43 inches Smart UHD HDR LED Digital TV


See this Jumia Price
Price
KSh 68,099
Display Size
43 inches
Resolution
3840 x 2160
Digital TV
Yes, DVB-T2
Smart TV
Yes
HDMI Ports
2
USB Ports
1
Refresh Rate
50Hz
Viewing Angle
178 degrees
Audio
2 x 10 watts
Weight
14 kgs
Pros
Display, AUDIO
Cons
Sony Bravia 43 inch 4K TV


See these Jumia Prices
Price
KSh 84,999
Display Size
43 inches
Resolution
3840 x 2160
Digital TV
Yes, DVB-T2
Smart TV
Yes, Android
HDMI Port
4
USB Port
3
Refresh Rate
60Hz
Viewing Angle
178 degrees
Audio
2 x 10 watts
Weight
9.3 kgs
Pros
Display
Cons
Mooka Haier - 32 - HD SMART TV


See This Latest Price Deal
Price
KSh 16,499
Display Size
32 inches
Resolution
768 x 1366 pixels
Digital TV
Yes, DVB T2
Smart TV
Yes
HDMI Ports
2
USB Ports
2
Refresh Rate
60Hz
Viewing Angle
178 Degrees
Audio
2 x 6 Watts
Weight
5.1 Kilograms
Pros
Eco-Friendly, Performance, Price, Picture Quality
Cons
None
Skyworth 55E2000S: 55" Smart Digital LED TV


See This Latest Price Deal
Price
KSh 69,999
Display Size
55 inches
Resolution
3840 x 2160 4K
Digital TV
Yes, DVB-T2
Smart TV
Yes, Android
HDMI Ports
3
USB Ports
2
Refresh Rate
60Hz
Viewing Angle
178 degrees
Audio
2 x 10 watts
Weight
16KGS
Pros
Price, 4K Display, Build Quality
Cons
Samsung 49 inch, 4K, Curved, Smart, Digital TV


See This Latest Price
Price
KSh 85,319
Display Size
49 inches
Resolution
3840 x 2160
Digital TV
Yes, DVB-T2
Smart TV
Yes
HDMI Ports
3
USB Ports
2
Refresh Rate
100Hz
Viewing Angle
178 degrees
Audio
2 x 10 watts
Weight
25kgs
Pros
Display, Audio Quality
Cons
LG 43LH548V/549: 43 inches Full HD LED Digital TV


See this Jumia Price
Price
KSh 41,999
Display Size
43 inches
Resolution
1920 x 1080
Digital TV
Yes, DVB-T2
Smart TV
No
HDMI Ports
2
USB Ports
1
Refresh Rate
60Hz
Viewing Angle
178 degrees
Audio
2 x 10 watts
Weight
4 kgs
Pros
Display, Price
Cons
Skyworth 40E3100: 40" Full HD LED Digital TV


See this Jumia Price
Price
KSh 34,500
Display Size
40 inches
Resolution
1920 x 1080
Digital TV
Yes, DVB-T2
Smart TV
No
HDMI Ports
3
USB Ports
2
Refresh Rate
100Hz
Viewing Angle
178 degrees
Audio
2 x 10 watts
Weight
6 Kgs
Pros
Price, Dislay, Audio Quality
Cons
HAIER Mooka - 40" - FHD SMART TV


See This Latest Price Deal
Price
KSh 25,199
Display Size
40 inches
Resolution
1920 x 1080 pixels
Digital TV
Yes, DVB T2
Smart TV
Yes, Android
HDMI Ports
2
USB Ports
2
Refresh Rate
120Hz
Viewing Angle
178 Degrees
Audio
2 x 8 Watts
Weight
6.5 Kilograms
Pros
Audio, Display Quality, Smart TV, Video Processing, Price, Energy Efficiency
Cons
NA