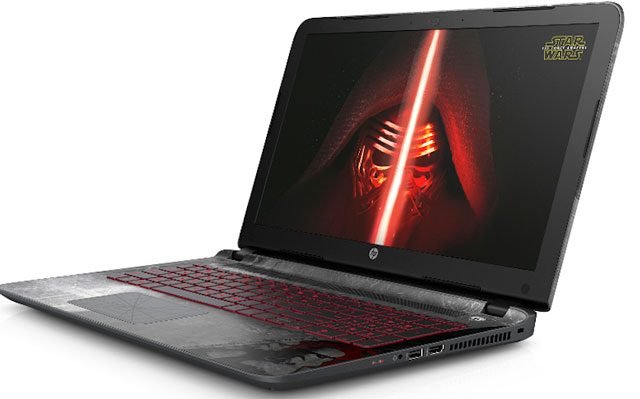 What are the best gaming laptops in Kenya?
We have compiled a comprehensive list of the best gaming laptops in Kenya in 2019. These laptops can be able to run the latest games at medium to high settings. The FRAME RATES will be in the high double digits.
Criteria used, gaming laptops in Kenya with more than 2GB of graphics card memory only. Also, Intel Core i7 CPU is chosen exclusively. We decide not to include Intel Core i5 since you will run into various bottlenecks when using them for running the latest games. Furthermore, computers with 4GB RAM have also been left out.
This article, also contains both the major graphics card producers (i.e. NVIDIA and ATI/AMD). The laptops are available at Jumia. Use the links provided to view the laptops. Also, find out the cheapest laptops at Jumia.
The list below has the best gaming laptops in Kenya (2023)
HP OMEN


Price: Kshs 150,000
Jumia Kenya Offer
Processor
2.6 GHz Intel Core i7 6th generation. Turbo Boost up to 3.5Ghz
Graphics
NVIDIA GeForce GTX 965M 4GB GDDR5 RAM
Ram
16 GB DDR4 RAM
Storage Space
2TB 5400rpm HDD + 128GB SSD
Display
15.6″ 4k UHD IPS antiglare screen wLED Backlit (3840 x 2160)
Operating System
Windows 10
Weight
2.22 Kgs
Pros
Processor, RAM, Graphics card
Cons
*
HP ENVY M7


Price: Kshs 100,000
VIEW DISCOUNT AT JUMIA
Processor
6th Gen Intel® Core™ i7-6500U
Graphics
NVIDIA GeForce 940M graphics 2 GB
Ram
16GB DDR3
Storage Space
1 TB HDD – 5400rpm
Display
17.3″ Full HD multi-touch screen 1920 x 1080 resolution
Operating System
Windows 10
Weight
3 Kgs
Pros
Graphics processor, RAM, Processor
Cons
Memory capacity, weight
HP Notebook 15-ay120ne


Price: Kshs 80,000
SEE OFFER AT JUMIA KENYA
Processor
Intel Core i7-7500U 2.7 Ghz Turbo Boost up to 3.0Ghz
Graphics
2GB RADEON GRAPHIC
Ram
8GB DDR3L SDRAM (2 DIMM)
Storage Space
1TB HDD 5400 rpm SATA
Display
15.6-inch diagonal D BrightView WLED-backlit display
Operating System
No OS
Weight
2.5 Kgs
Pros
Graphics card,
Cons
You have to install the OS
HP Probook 450 G3


Price: Kshs 75,000
SEE OFFER AT JUMIA KENYA
Processor
Intel Core i7 6500U 2.7 Ghz
Graphics
2GB Radeon Graphics
Ram
8 GB DDR4
Storage Space
1 TB HDD
Display
15.6 inch 1366 x 768 resolution Active Matrix TFT Color LCD
Operating System
Free Dos
Weight
3 Kgs
Pros
Processor, graphics card
Cons
Weight
Read the full review of the laptop
Lenovo Ideapad V310 15IKB


Price: Kshs 72,000
JUMIA KENYA PRICE
Processor
Intel Core i7-7500U (2.7Ghz)
Graphics
2GB Radeon Graphics Card
Ram
8 GB DDR4
Storage Space
1 TB HDD
Display
15.6 inch 1920×1080 resolution FHD Wedge with integrated camera
Operating System
Free Dos
Weight
2.5 Kgs
Pros
Processor, graphics card
Cons
No SSD
HP 15-ay014ne


Price: Kshs 72,000
VIEW OFFER
Processor
Intel Core i7 6500U 2.7 Ghz
Graphics
2GB Radeon Graphics Card
Ram
6GB DDR3L SDRAM (2 DIMM)
Storage Space
1 TB HDD
Display
15.6-inch diagonal D BrightView WLED-backlit display
Operating System
Windows 8, upgradable to windows 10
Weight
2.5 Kgs
Pros
Processor, graphics card
Cons
No SSD
Toshiba Satellite L50t-B1388


Price: Kshs 85,000
VIEW JUMIA OFFER
Processor
5th Generation Intel® Core™ i7-5500U
Graphics
AMD Radeon™ graphics R7 M260 2GB. AMD Enduro™ Technology
Ram
8,192 (4,096 + 4,096) MB ie total of 8GB
Storage Space
1 TB HDD
Display
15.6 inch Toshiba TruBrite® HD High Brightness Touch display
Operating System
Windows 8.1 Single Language 64-bit (pre-installed)
Weight
2.3 Kgs
Pros
Touch screen, discrete graphics, performance
Cons
Windows 8.1, but can be upgraded to windows 10
HP 15


Price: Kshs 80,000
SEE JUMIA KENYA OFFER
Processor
Intel® Core™ i7-7500U (2.7 GHz, up to 3.5 GHz with Intel® Turbo Boost Technology 7TH generation
Graphics
AMD Radeon™ R7 M440 Graphics (2 GB DDR3 dedicated)
Ram
8 GB DDR4-2133 SDRAM 1 x 8 GB, Transfer rates up to 2133 MT/s
Storage Space
1 TB 5400 rpm SATA
Display
15.6 inch diagonal HD SVA BrightView WLED-backlit (1366 x 768)
Operating System
FreeDOS 2.0
Weight
2.23 Kgs
Pros
Latest generation of intel core i7 processor, Radeon graphics processor
Cons
Screen
The best gaming laptops Price list in Kenya
| | |
| --- | --- |
| Laptop | Price |
| HP Omen: Core i7, 4GB Graphics | Kshs 150,000 Jumia Kenya Offer |
| HP ENVY M7: Core i7, 2GB NVidia | Kshs 100,000 View Jumia Discount |
| HP 15-ay120ne: Core i7, 2GB Radeon | Kshs 80,000 See Offer at Jumia |
| HP Probook 450 G3: Core i7, 2GB Radeon | Kshs 75,000 Order Now |
| HP 15-ay014ne: Core i7, 2GB Radeon | Kshs 72,000 Buy Now |
| Toshiba Satellite L50t-B1388: Core i7, 2GB Radeon | Kshs 85,000 See Jumia Offer |
| HP 15: Core i7, 2GB Radeon | Kshs 80,000 SEE JUMIA KENYA OFFER |
Further Reading
Lenovo laptops price list in Kenya.
Acer Aspire Laptops at Jumia.
HP Laptops below 30K in Kenya