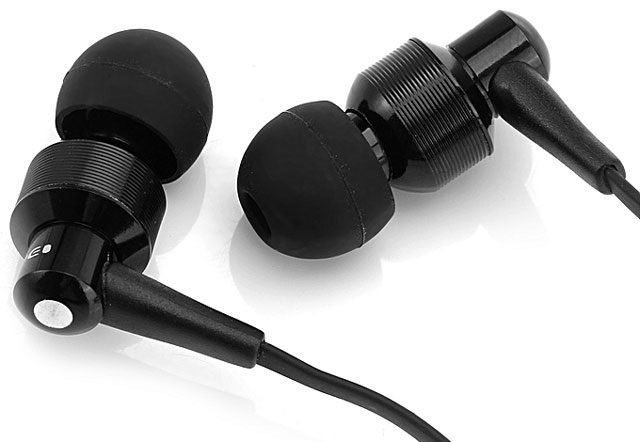 What are the best earphones and their prices in Kenya?
Earphones, are still a vital component of smartphones accessories. In Kenya, there are thousand of models. For that reason, we've listed the best ones that you can buy. Good audio quality is one of the main criteria used. In addition, premium design and reliability. In this list, you'll get from affordable ones to some that are quite expensive.
Earphones, should be as comfortable as possible, even for long usage periods. Models that you'll get in this list include JBL, Infinix, Samsung, iPhone, Sony, Anker, Awei.
In addition, we've also included wireless Bluetooth earphones in this price list.
These are the Best Earphones for Sale in Kenya (2023):
Anker SoundBuds Sport NB10 - Wireless Bluetooth Earphones - Built-in Mic, Noise Cancellation and IPX5 Water-Resistant - A3260


Check This Jumia Price Offer
Price
KSh 4,799
Earphone Design
In Ear
Cable Length
Na
Headphone Jack
None
Microphone
Yes
Noise Cancelling
Active
Material
Polycarbonate
Color
Black
Bluetooth
Yes, 4.1
Wired/Wireless
Wireless
Foldable
Yes
Additional Features
Water Resistant, Up to 6 hours of playtime
Weight
150 grams
Awei Earphones ES-Q3


Check This Price Deal
Price
KSh 790
Earphone Design
In Ear
Cable Length
1.2m
Headphone Jack
3.5mm
Microphone
Yes, On Cord
Noise Cancelling
None
Material
Polycarbonate
Color
Black and Silver
Bluetooth
None
Wired/Wireless
Wired
Foldable
Yes
Additional Features
Good design, Quality Audio
Weight
35 grams
Plextone G15 game earphone noise reduction earphones


Check This Latest Jumia Price
Price
KSh 2,500
Earphone Design
In Ear
Cable Length
1.5m
Headphone Jack
3.5mm
Microphone
Yes, On Cord
Noise Cancelling
Yes
Material
Polycarbonate and Metal
Color
Black and Red
Bluetooth
None
Wired/Wireless
Wired
Foldable
Yes
Additional Features
Passive noise cancelling with memory foam
Weight
10 grams
Infinix Earphones


See Latest Price
Price
KSh 1,000
Earphone Design
In Ear
Cable Length
1.2m
Headphone Jack
3.5mm
Microphone
Yes, On Cord
Noise Cancelling
None
Material
Polycarbonate
Color
White
Bluetooth
None
Wired/Wireless
Wired
Foldable
Yes
Additional Features
High Quality
Weight
20 grams
JBL Endurance Run


See This Jumia Price Deal
Price
KSh 2,995
Earphone Design
In Ear
Cable Length
1.2m
Headphone Jack
3.5mm
Microphone
Yes, On Cord
Noise Cancelling
None
Material
Polycarbonate
Color
Black
Bluetooth
None
Wired/Wireless
Wired
Foldable
Yes
Additional Features
Magnetic Buds, Hands free calls, Sweatproof
Weight
4 grams
Philips SHE3015BK00- Earbud Headphone


Check This Jumia Price Offer
Price
KSh 1,245
Earphone Design
In Ear
Cable Length
1.2m
Headphone Jack
3.5mm
Microphone
Yes, On Cord
Noise Cancelling
None
Material
Polycarbonate
Color
Black
Bluetooth
None
Wired/Wireless
Wired
Foldable
Yes
Additional Features
Built-in microphone, Rubberized front caps for wearing comfort
Weight
4 grams
Awei ES 10 - Wired Earphones


Check This Price Deal
Price
KSh 600
Earphone Design
In Ear
Cable Length
1.2m
Headphone Jack
3.5mm
Microphone
Yes, On Cord
Noise Cancelling
None
Material
Polycarbonate
Color
Black
Bluetooth
None
Wired/Wireless
Wired
Foldable
Yes
Additional Features
Comfortable & lightweight design, Noise Isolation with Precise Bass;
Weight
5 grams
Samsung J7/J5/J3/J2 and all other models High Quality Earphones


See This Jumia Price Offer
Price
KSh 500
Earphone Design
In Ear
Cable Length
1.2m
Headphone Jack
3.5mm
Microphone
Yes, On Cord
Noise Cancelling
None
Material
Polycarbonate
Color
Brown and Gold
Bluetooth
None
Wired/Wireless
Wired
Foldable
Yes
Additional Features
Amazing bass output 
Weight
10grams
HP H5000 Black Bluetooth Earphones with inbuilt Mirophone


See This Latest Price
Price
KSh 999
Earphone Design
In Ear
Cable Length
1.2m
Headphone Jack
3.5mm
Microphone
Yes, On Cord
Noise Cancelling
None
Material
Polycarbonate and Metal
Color
Black
Bluetooth
None
Wired/Wireless
Wired
Foldable
Yes
Additional Features
7 hours talk time
Weight
4 grams
JBL T290 In-Ear Headphone


Check Latest Price
Price
KSh 2,995
Earphone Design
In Ear
Cable Length
1.2m
Headphone Jack
3.5mm
Microphone
Yes, On Cord
Noise Cancelling
None
Material
Polycarbonate
Color
Rose
Bluetooth
None
Wired/Wireless
Wired
Foldable
Yes
Additional Features
Tangle-free flat cable, 1 button remote with microphone
Weight
20 grams
Awei ES500i 3.5mm Jack Earphones Wired Headset 3D Surround Super Bass Noise Isolating In-Ear Earphone


Check This Price Deal
Price
KSh 1,499
Earphone Design
In Ear
Cable Length
1.2m
Headphone Jack
3.5mm
Microphone
Yes, On Cord
Noise Cancelling
Yes
Material
Polycarbonate and Metal
Color
Black
Bluetooth
None
Wired/Wireless
Wired
Foldable
Yes
Additional Features
Built-in Microphone and call answering button
Weight
12 grams
Mini Wireless V4.1 Bluetooth Earphone Stereo


See This Jumia Price Deal
Price
KSh 396
Earphone Design
In Ear
Cable Length
None
Headphone Jack
NA
Microphone
Yes
Noise Cancelling
None
Material
Polycarbonate
Color
Blck
Bluetooth
4.1
Wired/Wireless
Wireless
Foldable
No
Additional Features
Easily link with other Bluetooth-enabled devices
Weight
4 grams
i7 Twin Bluetooth Wireless Music Airpods Stereo Earphone with Mic and Charging Pod


Check Updated Price
Price
KSh 1,998
Earphone Design
In Ear
Cable Length
Na
Headphone Jack
None
Microphone
Yes
Noise Cancelling
None
Material
Polycarbonate
Color
Black
Bluetooth
Yes
Wired/Wireless
Wireless
Foldable
Yes
Additional Features
Large power capacity: 3 - 4 Hours Playing time
Weight
12 grams
JVC HA-ETX30 Inner Ear Sports Earphones


Check This Jumia Price Deal
Price
KSh 1,299
Earphone Design
In Ear
Cable Length
1.2m
Headphone Jack
3.5mm
Microphone
Yes, On Cord
Noise Cancelling
None
Material
Polycarbonate
Color
Green
Bluetooth
None
Wired/Wireless
Wired
Foldable
Yes
Additional Features
Water proof / Washable
Weight
2 grams
Galaxy S8 and S8+ Headphones Tuned By AKG


See This Jumia Price Offer
Price
KSh 700
Earphone Design
In Ear
Cable Length
1.2m
Headphone Jack
3.5mm
Microphone
Yes, On Cord
Noise Cancelling
None
Material
Polycarbonate
Color
Black
Bluetooth
None
Wired/Wireless
Wired
Foldable
Yes
Additional Features
CRYSTAL CLEAR CRISPY SOUND
Weight
5 grams
Sony E9LP - Stereo In-Ear Headphones


Check Latest Price Deal
Price
KSh 995
Earphone Design
In Ear
Cable Length
1.2m
Headphone Jack
3.5mm
Microphone
Yes, On Cord
Noise Cancelling
None
Material
Polycarbonate
Color
Black
Bluetooth
None
Wired/Wireless
Wired
Foldable
Yes
Additional Features
Durable and lightweight 
Weight
6 grams
JBL E25BT - On-Ear Headphones


See This Jumia Price Deal
Price
KSh 5,995
Earphone Design
On Ear
Cable Length
1.2m
Headphone Jack
3.5mm
Microphone
Yes, On Cord
Noise Cancelling
None
Material
Polycarbonate
Color
Black
Bluetooth
None
Wired/Wireless
Wireless
Foldable
Yes
Additional Features
Up to 8-hour battery life, Three-button universal remote with microphone
Weight
30 grams
JBL T110 In-Ear Headphones


See This Latest Price
Price
KSh 1,495
Earphone Design
In Ear
Cable Length
1.2m
Headphone Jack
3.5mm
Microphone
Yes, On Cord
Noise Cancelling
None
Material
Polycarbonate
Color
Black
Bluetooth
None
Wired/Wireless
Wired
Foldable
Yes
Additional Features
Pure-Bass Sound
Weight
7 grams
Pace MATE Bluetooth Earphone


Check Latest Price
Price
KSh 4,500
Earphone Design
In Ear
Cable Length
1.2m
Headphone Jack
3.5mm
Microphone
Yes, On Cord
Noise Cancelling
Yes
Material
Polycarbonate and Metal
Color
Black
Bluetooth
Yes
Wired/Wireless
Wired
Foldable
Yes
Additional Features
Noise Reduction, 11 hrs Of Play
Weight
4 grams
ZOOOK ZM-EM14- Zoook Wired Earphone Metallic


Check This Jumia Price Deal
Price
KSh 600
Earphone Design
In Ear
Cable Length
1.2m
Headphone Jack
3.5mm
Microphone
Yes, On Cord
Noise Cancelling
None
Material
Polycarbonate and Metal
Color
Red
Bluetooth
None
Wired/Wireless
Wired
Foldable
Yes
Additional Features
Enhanced sound quality, Comfortable Rotation Clip Wearing Design
Weight
4 grams
Latest Earphone Prices in Kenya:
| Earphone | Price |
| --- | --- |
| Anker SoundBuds Sport NB10 - Wireless Bluetooth Earphones - Built-in Mic, Noise Cancellation and IPX5 Water-Resistant - A3260 | KSh 4,799 |
| JBL T290 In-Ear Headphone | KSh 2,995 |
| HP H5000 Black Bluetooth Earphones with inbuilt Mirophone | KSh 999 |
| Samsung J7/J5/J3/J2 and all other models High Quality Earphones | KSh 500 |
| Philips SHE3015BK00- Earbud Headphone | KSh 1,245 |
| JBL Endurance Run | KSh 2,995 |
| Infinix Earphones | KSh 1,000 |
| Plextone G15 game earphone noise reduction earphones | KSh 2,500 |
| Awei Earphones ES-Q3 | KSh 790 |
| Mini Wireless V4.1 Bluetooth Earphone Stereo | KSh 396 |
| Galaxy S8 and S8+ Headphones Tuned By AKG | KSh 700 |
| Sony E9LP - Stereo In-Ear Headphones | KSh 995 |
| Pace MATE Bluetooth Earphone | KSh 4,500 |