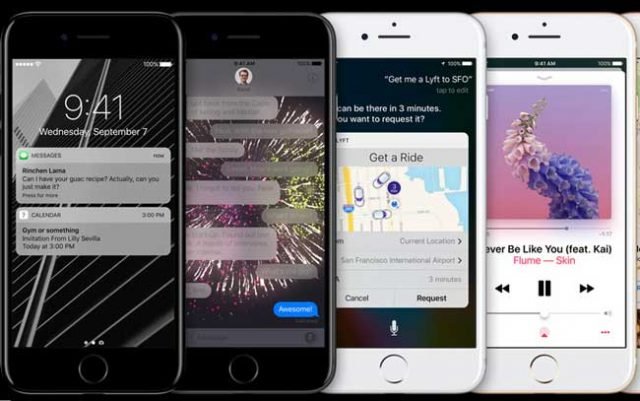 The iPhone 7 is the latest phone released by Apple in September 2016.
Many sellers have taken advantage and have overprice the iPhone.
We looked around and came up with a price in Kenya that is the cheapest, also included is the review and full specifications of the iPhone.
SEE BEST OFFERS
What is the screen size of iPhone 7?Prices
Apple iPhone 7 256GB: Kshs. 103,000
Apple iPhone 7 128GB: Kshs. 85,000
Apple iPhone 7 32GB: Kshs. 72,000

The iPhone is 4.7 inches. According to me, this is the most appropriate screen size since it's not too big to be a problem when being carried around. furthermore, it is also not too small too course discomfort when being used.
Is the screen quality any good?
The screen resolution is 750 x 1334 pixels. Although when compared to iPhone 7 plus, the resolution is less.
However, the quality of the screen remains almost the same since its size is smaller.
It also has a ~326 ppi pixel density which displays images without you noticing the pixels on screen.
To add to that, the screen is protected using ion strengthened glass which will protect it against minor falls.
What are the available internal memory options?
Apple made the iPhone 7 in 3 options for internal memory. For a start, there is the 32GB choice. This is appropriate for people who don't download many apps and games. It is also suitable for people who occasionally take photographs.
Then there is the 128GB choice.
This is right in the middle of the available internal memory choices. It is appropriate for those who love downloading many apps. If you like games which usually take up a lot of device space, then this is your choice.
Photographers will also love this since you will not hit a memory bottleneck when snapping those pics.
Lastly, a 256 GB option also exists. I would say this is for the extremists. This is most appropriate for power users who will download "everything" available on the Apple App Store.
Taking 4k videos will fill up memory capacity quickly and this is the solution.
There are guys who buy a new phone after 2 years, this is suitable since you will have much headroom until after 2 years without deleting any apps and pictures/videos as long as you use the phone moderately.
With that in mind, you should be aware that the iPhone does not provide external memory expansion options. So you cannot buy memory card and just add more GBs.
Many people are hoping Apple will provide this option in future but we really doubt that.
Does it have the headphone jack?
No, Apple under Tim Cook decided to remove the headphone jack completely from the phone.
The only option is to use dongles to connect your headphones to the lightning port. You can also use Airpods sold separately to connect your phone wirelessly. Other Bluetooth options also exist so you are on the safe side.
Does the battery last long?
Yes, it does. The lithium ion battery comes at 1960 mAh. When compared to android, this might be considered a little low.
On the positive side, iPhone are efficient in battery consumption.
It will easily last until evening on a full charge if used moderately. The battery is also non removable so you cannot just swap it out for another.
Does it run games and app smoothly?
Apple don't bring substandard things to the market. So expect it to run things very smoothly.
The 2 gb ram coupled with the quad core 2.34 processor completely eliminates any lag on the device. Switching between apps is easy and the latest games are handled well.
Full Specifications of Apple iPhone 7
NETWORK
GSM / CDMA/ HSPA/ LTE/ EVDO
RELEASED
Released 2016, September
Dimensions
38.3 x 67.1 x 7.1 mm
SIM Type
Nano SIM
DISPLAY
LED-backlit IPS LCD
Size
4.7 inches
Resolution
750 x 1334 pixels ~326 ppi pixel density
Protection
Ion-strengthened glass
0S
iOS 10.0.1, upgradable to iOS 10.2
CPU(Processor Type)
Quad-core 2.34 GHz
GPU
PowerVR Series7XT
MEMORY
No Card Slot
32/128/256 GB
2 GB RAM
CAMERA
Primary : 12 MP
Secondary: 7 MP
Wi-Fi
Wi-Fi 802.11 b/g/n, hotspot
Bluetooth
v4.0
GPS
Yes
USB
v2.0
BATTERY
Non-removable Li-Ion 1960 mAh battery
SENSORS
Fingerprint Scanner