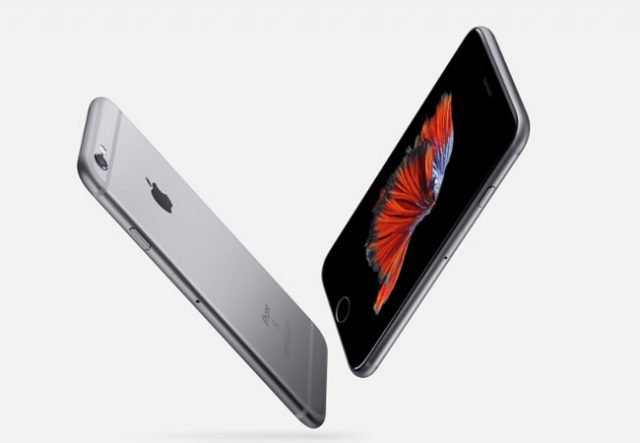 Apple iPhone are usually expensive in Kenya, the iPhone 6 S plus is also guilty. That why we looked at cheap place you can buy the device and came up with this article.
There are various re-sellers out there who tend to overprice the Apple devices they sell. With this guide, you will be able to ensure that you save money when you go out to purchase the 6 S Plus.
Take a look at other iPhone Models
Cheap iPhone SE in Kenya
Apple iPhone 5s
Apple iPhone 6 price in Nairobi
What is the performance of IPhone 6 S Plus?
This iPhone comes with 2GB of ram, you should keep in mind that Apple are good at optimizing their devices to increase the performance.
An iPhone having 2GB of ram, will quite easily outperform a Samsung Galaxy phone having 4GB of Ram. In the case of Apple, it controls both the software and the hardware of their products, which has led to optimum design and performance.
Samsung, on the other hand, have to use Android which is from Google. They have previously tried to bring their operating system (Tizen) into the market, this has had very poor results because it did not gain any traction.
It is also important to have in mind that the 6S Plus has Apple A9 Dual-core 1.84 GHz processor.
This is designed to run apps and games as smoothly as possible. It is interesting to note that the original iPhone used a Samsung processor: how days change.
Screen quality of iPhone 6S Plus: Is it any Good?
To get the screen size out of the way, it is 5.5 inches, which might be too big for some users. But for most users, they won't mind the size. Otherwise they can opt for the smaller iPhone like the SE or 6S.
With a screen resolution of 1080 x 1920 pixels, this screen is one of the best, even if it was released a while back.
The other competition it has are from other Apple iPhones, LG and of course Samsung. The pixel density is 401 ppi, so you will not notice any imperfections in the display quality.
Coming to screen protection, it absorbs minor falls and mishaps.
This is due to the fact that the screen is protected using ion strengthen glass. We all have had that moment when a phone slips out of our hand, this feature will come in handy to protect against cracked screens.
The Camera quality of iPhone 6S Plus, how is it?
When a new iPhone is released, many people are usually hoping that the camera gets bumped up to something like 20MP.
Apple have many a times, come out saying that an increase in the Megapixel count of a camera does not necessarily mean that it will have a significant impact on the quality of photos taken. That is why they usually increase it in trickles.
The primary camera of the iPhone 6S Plus is 12MP while the selfie camera is 5MP.
Take any android phone with the same camera megapixel count and compare it with the 6S Plus, a huge difference is noted.
Am talking about night and day difference. So, if one of the major reasons for buying a phone is the camera quality, you should definitely settle for the Apple iPhone 6S Plus.
Internal Storage options
There are four variations when it comes to the internal storage option.
Apple don't usually make this much variations, they normally stop on four.
It is either 16/64/128 GB or 32/64/128 GB or 16/32/64GB or 32/128/256 GB.
But for this one, they chose to bring to people the luxury of choosing their most suitable memory capacity with the following options; 16/32/64/128 GB.
Which iPhone internal memory capacity suits you?
16GB: Very light users. Only download on or two games. Rarely takes photographs, has never taken videos. Never downloads and listens to music.
32GB: Light users. Has like 5 games only. Has some social media apps. Occasional photo taking. Occasionally shoots videos. Listens to some music.
64GB: This is for those who take photographs almost every day. Those who have large music files and albums. They take videos almost every day. Have over 50 apps on their iPhone.
128GB: Taking photos is their thing, videos the same. Some professional photographers use this. Have hundreds of apps sitting around in their phone. All their music library is in the iPhone. Downloads many files from the internet. They can have hundreds of games on their Apple device.
256GB: Crazy about memory space. Has some movies in the iPhone. Can take a hundred photos of the same object. Taking videos is their thing. Wants to future proof their storage. Would hate having to delete things on their iPhone to create more space.
Decide which category you fall under and decide.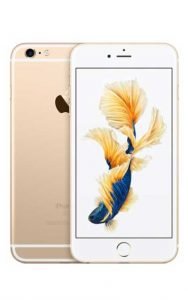 Battery Life
With a Li-Ion 2750 mAh battery, this is one of the iPhones with the largest battery capacity ever produced.
Apple, have quoted a maximum talk time of 24 hours when using 3G. Coming to the standby time, 384 hours on 3G it is.
Have in mind that these values are identical to android devices having more battery capacity. This tells you of the optimization Apple has done.
iPhone 6S Plus Full Phone Specifications
NETWORK
GSM/ CDMA/ HSPA/ LTE/ EVDO
4G
Yes
3G
Yes
2G
Yes
Release Date
September 2015
Phone Dimensions
158.2 x 77.9 x 7.3 mm
SIM Type
Nano-SIM
Display Type
LED-backlit IPS LCD
Display Size
5.5 inches
Screen to Body Ratio
~67.7%
Display Resolution
1080 x 1920 pixels
Pixel Density
~401 ppi pixel density
Multi -Touch
Yes
Screen Protection
Ion strengthened glass
Operating System
iOS
Operating System Version
iOS 9 upgradable to iOS 10.2
CPU-Processor Type
Apple A9 Dual-core 1.84 GHz
GPU
PowerVR GT7600
RAM
2 GB
Internal Memory
16/32/64/128 GB
Memory Card Slot
No
Primary Camera
12 MP
Secondary Camera
5 MP
Camera Flash
Yes
Video Recorder
Yes
Fingerprint Scanner
Yes
Wi-Fi
Wi-Fi 802.11 a/b/g/n/ac
Bluetooth
v4.2
GPS
Yes
3.5 mm Headphone Jack
Yes
USB
v2.0 reversible connector
Battery Size
Li-Ion 2750 mAh battery
Removable Battery
No
Standby Time
Up to 384 h (3G)
Talk Time
Up to 24 h (3G)
Fast Charge
No
Available colors
Space Gray, Silver, Gold, Rose Gold