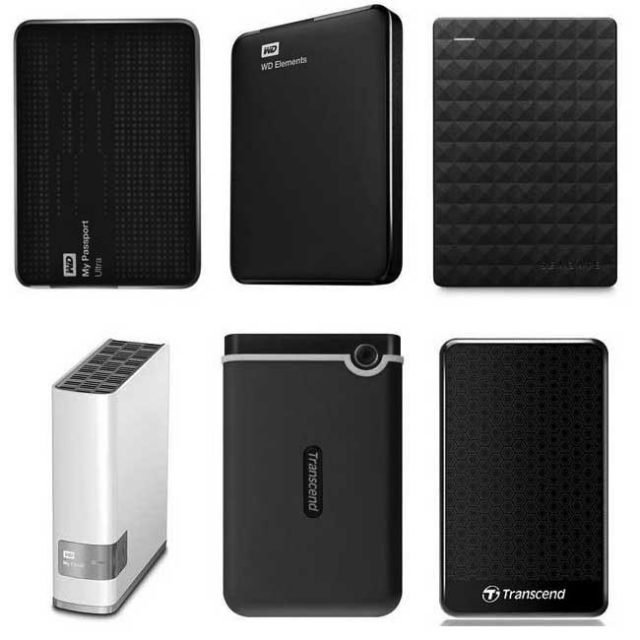 What are the 2TB Hard disks available in Kenya?
Here, we're going to look at 2TB Hard Disks that you can buy in Kenya.
With this amount of storage, you can be sure that you'll have enough storage for all your files.
It is unlikely that you can fill this amount of storage with data (which is a very good thing), unless you run a movie shop.
In addition, 2 terabytes of storage can be used for future proofing. Therefore, you won't need to buy another hard disk in the foreseen future.
With a 2TB Hard disk drive, you can store thousands of files, movies, music and games. In addition, the transfer of large amounts of data is possible at once.
Also check out 500 GB hard disk or 1TB Hard disk in Kenya. So here are the 2TB hard disk available in Kenya.
These are the best 2 TB Hard Disk in Kenya (2023):
Lenovo F309: External Hrad Disk USB 3.0 2TB Grey


See this Deal
Price
KSh 8,799
Weight
0.22 kgs
Color
Grey
Model
F309
Capacity
2TB
Speed
USB 3.0 5Gb/s
Casing Material
PVC + Metal
Encryption
256 bit AES
Special Features
Design, Slim, Sleek
Seagate Expansion: 2TB External Hard Drive Black


See this Deal
Price
Ksh 9,899
Weight
0.23 kgs
Color
Black
Model
STEA2000400
Capacity
2TB
Speed
USB 3.0
Casing Material
Silicone
Encryption
AES 256 BIT
Special Features
Plug and Play
Transcend StoreJet 25A3: USB 3.0 2TB External Hard Disk Black


See this Deal
Price
KSh 12,500
Weight
0.5 kgs
Color
Black
Model
TR620EL
Capacity
2TB
Speed
USB 3.0
Casing Material
PVC textured
Encryption
AES 256
Special Features
Plug and Play
Toshiba External Hard Drive: 2TB Black USB 3.0


See this Deal
Price
KSh 13,500
Weight
0.3 kgs
Color
Black
Model
TO006EL
Capacity
2TB
Speed
USB 3.0 5Gb/s
Casing Material
PVC
Encryption
AES 256
Special Features
Adaptive write cache
Transcend StoreJet 25H3: 2TB External Hard Drive Purple USB 3.0


See this Deal
Price
KSh 9,900
Weight
0.35 kgs
Color
Purple
Model
TR620
Capacity
2TB
Speed
USB 3.0
Casing Material
Silicone Rubber
Encryption
AES
Special Features
Shock resistance, One touch backup
Transcend StoreJet 25M3: 2TB USB 3.0 External Hard Disk


See this Deal
Price
KSh 12,000
Weight
0.23 Kgs
Color
Black
Model
TR620
Capacity
2TB
Speed
USB 3.0 5Gb/s
Casing Material
Silicone Rubber
Encryption
AES 256 BIT
Special Features
Anti Shock Rubber
WD 2TB USB 3.0: External Hars Disk Black


See this Deal
Price
KSh 9,499
Weight
0.3kgs
Color
Black
Model
WD2ETB
Capacity
2TB
Speed
USB 3.0 5Gb/s
Casing Material
PVC
Encryption
AES 256 BIT
Special Features
Sleek, Password protection
WD My Cloud: 2TB Personal Cloud Storage Silver


See this Deal
Price
KSh 17,489
Weight
0.95 kgs
Color
Silver
Model
WD394E
Capacity
2TB
Speed
usb 3.0
Casing Material
Aluminum & Plastic
Encryption
AES 256 Bit
Special Features
Cloud storage, Gigabit Ethernet
WD Ultra Passport: 2TB External Hard Disk Black


See this Deal
Price
KSh 12,299
Weight
0.4 kgs
Color
Black
Model
WD394E
Capacity
2TB
Speed
5Gb/s USB 3.0
Casing Material
PVC
Encryption
AES
Special Features
Automatic Backup, Remote Access